[ad_1]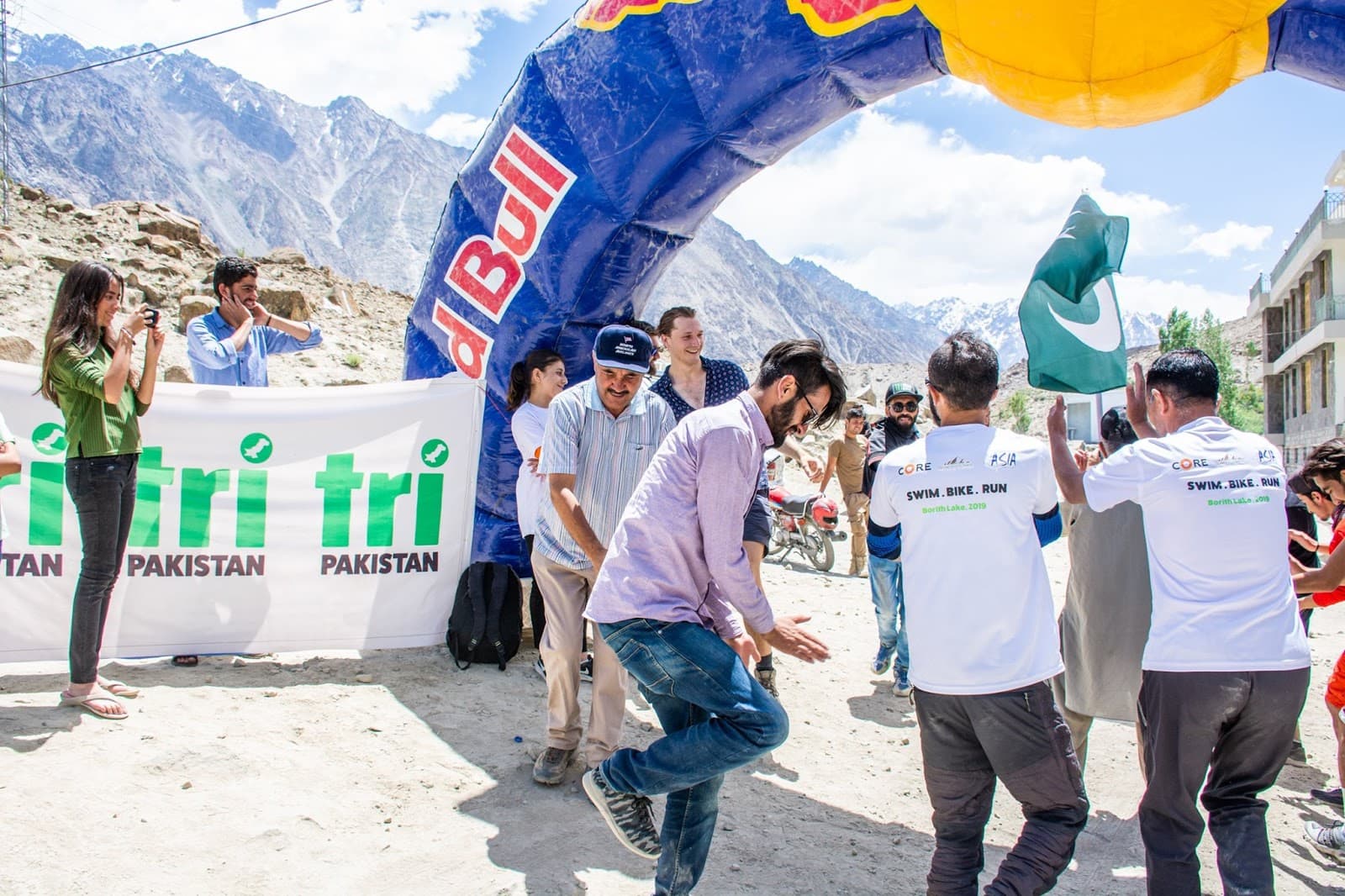 Triathlon 2019 by TriPakistan in Pakistan
This year, one of the best Triathlons in 2019 was organized by Tri-Pakistan in the Gilgit- Baltistan, Pakistan. Located near Hunza valley, surrounded by glaciers Passu (Pasu) Glacier and Rakaposhi, Borith Lake was the location marked for an adventurous challenge in the Karakoram this year on 21st July, 2019.
At an average altitude of 2600m, Borith Lake Traithlon 2019 was a success with 17 triathletes taking part in triathlon for the first time. From different parts of Pakistan and other parts of the world especially Oman and UK.

Many triathletes assembled in Islamabad, which is the capital city of Pakistan to start their journey to Gilgit for final destination to Hunza Valley.
I would like to express my gratitude to Tri-Pakistan, all the organizers and volunteers who put on such an amazing event on 21st July 2019. Although I've participated in many triathlons across globe including IM70.3 and several half marathons and marathons, this was my first triathlon in Pakistan, and I can tell you that I was super excited to attend this because of several reasons.
Firstly, the weather and the altitude and second the journey to paradise from Islamabad to Hunza by road. I am an overseas Pakistani and living abroad for the last two decades, but I always enjoy travelling to Pakistan. I especially travelled for this event.
Borith Lake Triathlon was a really challenging one. And at this altitude doing triathlon is a challenge in itself and I believe every triathlete should experience that.
I wish that this event happens every year and I will make special plans to travel to Pakistan to attend it. I am planning to participate at the triathlon again on 26th July 2020.
Once again, I thank you Usman and his team for such a well-organized event. I stayed in a resort arranged by Tri-Pakistan and didn't have to worry about anything (race pack, race venue, bike mounting, setting up gears, refreshments, rest, transport and etc), everything was arranged by them.
Lastly, I would like to congratulate volunteers, HUGE, HUGE thank you, they were extremely motivational! It was like each one knew me personally, the way they were cheering me on, and that of course, made me smile after my swim, ride faster and run faster.
Thanks again and I look forward to participating in your event next year."
I recorded race using Garmin Forerunner 935, by turning on triathlon mode. It has perfectly worked in mountains area.
Triathlon 2020 by TriPakistan
Registration for next year is already open. To visit tripakistan website click here
[ad_2]

Source link